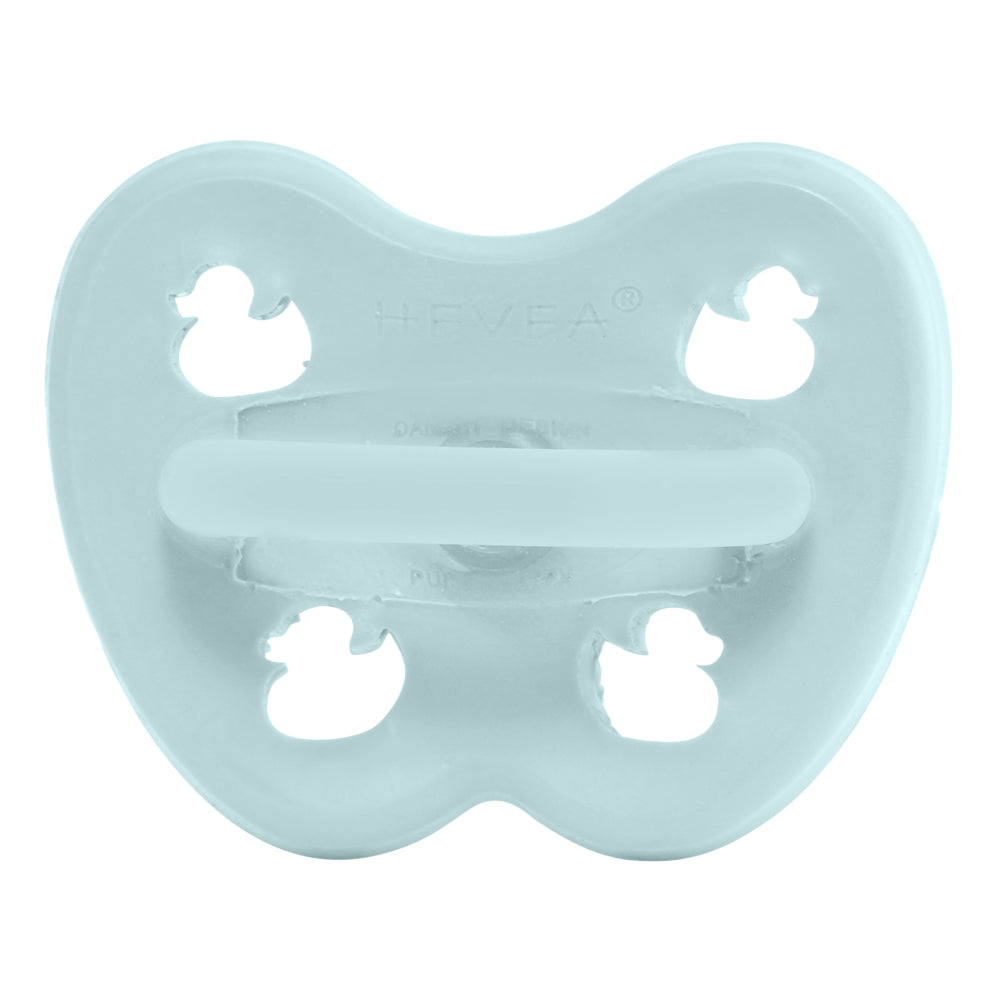 Hevea Pacifier, Baby Blue
$9.99 USD
Good for baby and good for the planet.
The HEVEA pacifier in Baby Blue is the perfect compliment to the natural tones of our baby collection.
Colored with 100% natural food grade mineral pigments that are non-toxic and approved by the FDA.
Free from BPA and Phthalates, non-toxic, AND plastic free. 100% compostable.
The silky smooth touch with moon and star shaped ventilation holes will help prevent irritation to baby's delicate skin. 
*Please note all pacifiers are final sale